Share your latest culinary adventures by creating new restaurant listings, share your reviews or read our editors and critics reviews. Tired of paying corkage fees? Become a Signature Wines VIP Card Holder.

Read More +

Discover the best wine values; learn about different wine regions; plan your wine country get-away or check out local wine bars! Explore wine-tasting with a friend at many wineries on a complimentary basis.

Read More +

Wine and Food... Be in the know! Find out about the best wine events. Enjoy one-of-a-kind experiences and make new friends. SignatureWines.com offers some of the coolest programs and features!

Read More +
Sir, May I have a drop of wine, maybe two, possibly three, please?
Greetings my fellow Oenophiles, I must admit my curiosity was piqued when I heard about the "mystical exlir" designated as: 2004 Kalimna Block 42 Cabernet Sauvignon. The distinctive bottle called an Ampoule looks like some science fiction weaponry from the movies "BLADE" or " THE UNDERWORLD" of vampire genre lore.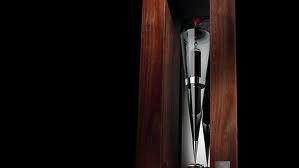 I have never visited Penfolds. I have tried some of their offerings in the past. Unfortunately, at the time I tried them, my inner oenophile was asleep so I have no clear recollection of my Penfolds tasting experience. However, the $168,000.00 Aussie dollar price tag of this "Wine Art" certainly caught my attention. Although, I believe the people at Penfold's should raise the price to $186,000 to correspond to the speed of light.
Currently, I have not the budgetary means to personally enjoy this Penfold's largesse. So, I decided to discover what the cost per drop was of this wine. I discovered that a 750 ml bottle contains approximately 15,000 drops of wine. Thus this "little beauty" will cost $11.20 per drop on a cold day.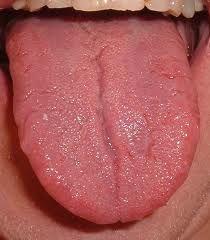 I imagine myself dinning out with friends enjoying a sumptuous steak dinner with all of its accoutrements. The sommelier dressed in their most formal attire complete with white gloves waits patiently for all of us to tilt our heads upwards with longing eyes to recieve the perfectly placed drop of wine on our extended tongues. "Oh joy" is this the future, wine by the drop? I applaud Penfolds, a upscale winery from the "Land Down Under" in their ability to create such a great PR campaign. They have created a delicious paradox for these times. Do I celebrate their marketing and vision? Or do I frown? I only hope that Penfold's commits itself to philanthropic endeavors that relieve the suffering of the hungry.
Trackback URL for this blog entry.