Share your latest culinary adventures by creating new restaurant listings, share your reviews or read our editors and critics reviews. Tired of paying corkage fees? Become a Signature Wines VIP Card Holder.

Read More +

Discover the best wine values; learn about different wine regions; plan your wine country get-away or check out local wine bars! Explore wine-tasting with a friend at many wineries on a complimentary basis.

Read More +

Wine and Food... Be in the know! Find out about the best wine events. Enjoy one-of-a-kind experiences and make new friends. SignatureWines.com offers some of the coolest programs and features!

Read More +
The Purple Boot: The Inspiration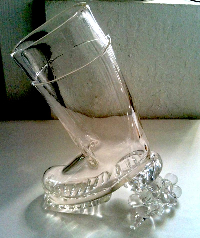 As a relative newcomer to the world of wine enjoyment, I enjoy learning my capabilities and current limitations of my olfactory abilities. Initially, as I began to learn the basics of wine tasting especially the five "S's" ; sight, smell, sip, savor, swallow/spit I liked to guess what the alcohol level was in the wines I was tasting that day. I marveled at my certified sommelier's uncanny ability to identify the exact alcohol content of the wine he tasted.
I enjoy the original format of the Iron chef and other culinary competitions. So I thought why not combine the very best aspects of these events? An event format being entertaining, fun and social, while simultaneously offering people the ability to discover and improve their own wine knowledge and skills.
California offers so many wonderful wine experiences outside of our "world famous" Napa Valley wine region. Livermore Valley, California's oldest wine country and the Santa Cruz Mountains are but just two wonderful examples of terrific wine regions. And so the concept of this event was conceived.
Trackback URL for this blog entry.