David Gerard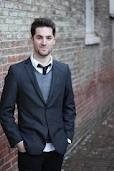 David Gerard has had a love of magic since he saw his first trick at a New York City toy store over 15 years ago. Growing up on the East Coast, David broke into professional performance during his college years, performing walk-around magic at restaurants, universities, and private events.

Moving to California in 2010, David began performing for corporate events and private parties. David also established a presence as a unique entertainment choice for wine tastings in Napa Valley and Gilroy. Rounding out his performance schedule was a mix of bar mitzvahs and theater performances for the public.

David's interests in the mystery arts range from close-up sleight of hand to on-stage mental demonstrations. His unique blend of illusion, story, and humor has left adult audiences gasping and laughing all across the country. He takes great pride in crafting custom solutions for his clients, leveraging his years of experience to seamlessly blend into your event.
Map
Editor reviews
Spectacular, only a matter of time before this man is famous
David is not only a spectacular magician. He is a warm and friendly person. His abilities are truly remarkable and I highly recommend him as a performer for events or parties.
Would you return and/or recommend to a friend?
Yes
Was this review helpful to you?
User reviews
There are no user reviews for this listing.