Pria Graves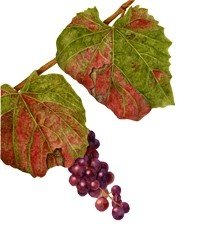 Amazing botanical art since 1992
2130 Yale Street
Palo Alto, CA 94306
(650) 493-2153
www.birketthouse.com
I have been creating botanical art since 1992. I originally began working in colored pencil but more recently I have been focusing on watercolour and graphite. In keeping with my passion for heritage plants, I grow many unusual antique plants in my own garden including varieties of iris, dahlias, narcissus and fruit trees.
My works have regularly been included in the botanical art exhibits at Filoli and my "Heirloom Pole Beans" received the 2012 Bourn award for distinction with an emphasis on horticultural presentation. I have also had pieces accepted for Botanica 2012 in Sydney, Australia, and for the "Bountiful Inspirations" show at Gamble Garden in Palo Alto. . To read an article about my art that appeared in a local paper in conjunction with that show, please click here.
My art has been included in several American Society of Botanical Artists exhibitions and I was pleased to have one of my pieces, Clematis 'Gravetye Beauty', chosen to be a finalist in the second BLOSSOM - The Art of Flowers. They have created a virtual museum of the show and my clematis painting may be found in in Gallery A6. And for a more complete list of exhibits my work has appeared in, please click here.
Botanical art has a long history of being informative as well as beautiful. I am a firm believer in continuing this tradition so I was delighted in the autumn of 2002 when I was asked to participate in a show entitled the Art of Saving Oaks in Sausalito, CA. This educational show about Sudden Oak Death Syndrome featured botanical art depicting host species as well as paintings and photographs highlighting the beauty of California's endangered oak woodlands. Believing that this important exhibit needed a wider audience, I helped to bring the show to Filoli in 2003 and to UC Santa Cruz Arboretum in 2004. I also wrote an article about the show for Pacific Horticulture magazine.
My painting of Filoli's Conference Pear was recently accepted for inclusion in the Filoli Florilegium. This Florilegium documents the plant materials of Filoli within the historic context of this special estate. My work is also included in several private collections in North America and Australia and has appeared in print.
I hold a Botanical Art Certificate from Filoli and a Certificate in Garden Design from University of California Berkeley Extension. I have studied extensively with master botanical art instructor, Anne-Marie Evans and with the late Charles Stasek, a scientific illustrator and marine biologist. In addition, I have taken master classes with such well known botanical artists as Margaret Best, Lizzie Sanders, Susan Fisher, Jenny Phillips. I am a member of the Northern California Society of Botanical Artists (a chapter of the American Society of Botanical Artists), the Botanical Art Society of Australia, the AME Painting Group in England, and the Filoli Florilegium Guild.
Some of my original paintings are available for purchase and most pieces are available as giclée prints and note cards.
Map
User reviews
There are no user reviews for this listing.