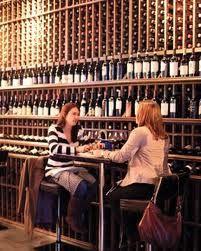 The wine-bar, also known as a Bodega, Vinothek, Enoteca or Oenoheque offers unique experiences to the wine lover. Oenophiles (wine lovers) appreciate a venue that caters to those who enjoy wines and socialization. There are some wine-bars that also offer gourmet beers. The wine-bar experience exhalts the passion and intellectual stimulation associated with wine. The cozy and charming atmosphere of a wine-bar offers a more pleasant and laid-back alternative to the bar scene. The wine-bar lends itself to a good socializing environment with a less crowded feel and more intimate appeal than the average bar lounge. In addition to these advantages, many wine-bars feature wine education and the ability to purchase bottles and cases of wine on "a taste before you buy basis." Wine-bars reduce or eliminate the sense of intimidation that many people feel when confronted with a restaurant wine list while trying to order the best wine for their dining experience suited to their budget. Need to plan a party with great wine pairings? Most wine-bars offer resources to assist you.
What is the difference between a wine-bar and a restaurant?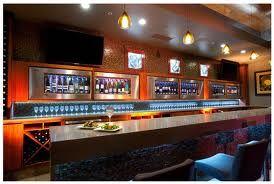 The Food. Many wine-bars offer small plates and other delicacies. Wine-bars do not offer a full menu kitchen, nor a full bar menu. Wine-bars offer a much larger selection of wines BTG (by the glass) or BTT (by the taste) then traditional restaurants. The access to a wide variety of wines from many different wine regions and wineries at a reasonable cost provides a unique opportunity to learn and enjoy the subtle differences and nuances of various wines and the wines' corresponding varietals.
Wine-bars in the United States are growing rapidly in popularity. The challenge is finding them easily. So far, I have not found a wine-bar directory that works. Seeing a real need, SignatureWines.com decided to build one for us. If you have a wine-bar that is not listed here at SignatureWines.com please feel free to add the venue to our wine-bar directory. Together our wine lover's community can enjoy the first functional wine-bar directory.
I believe a wine-bar directory is important because wine-bars offer a much different social and culinary experience to the oenophile. Wine-bars attract as a general rule gregarious friendly people that appreciate discovering new wines and wine experiences. Making new friends while enjoying the fellowship of established friendships over a glass or flight of wines builds a better community. Over wine, conversation flows easily. Wine-bars furnish a very enjoyable way of meeting new people. So raise your glass to the wine-bar and make sure to either list or review your favorite wine-bar here at Signaturewines.com.