The 2015 Zinfandel Advocates and Producers (ZAP) event, called "the Zinfandel Experience," celebrated its 24th anniversary this past weekend on January 29-31, 2015. Over the course of this weekend, four marquee events were held by master Zinfandel winemakers and celebrated by their enthusiasts from around the globe.

The Zinfandel Experience is currently the largest varietal tasting of its kind. It brings together top winemakers and oenophiles to celebrate the grape that California has come to call it's own: the mighty Zinfandel. The spectacular weather for this year's grand tasting event combined the beauty of San Francisco's Presidio with an opportunity to experience exquisite, world-renowned Zinfandel wines, and all who attended may have come to joyfully appreciate the words of Galileo Galilei, who said, "Wine is sunlight, held together by water."
Zinfandel grapes can produce a robust, vibrant, complex red wine to rival the best Cabernet Sauvignon in terms of gastronomical quality. The versatility of Zinfandel allows the production of a wide array of wines ranging from full body complex reds and blush wines to late harvest sweet offerings because of its high sugar content, which can be fermented to alcohol levels exceeding 15 percent. This varietal also has the remarkable ability to reflect the climate and soil characteristics where it is grown, thus Zinfandel can present the flavors of black and red fruit, such as blackberry, boysenberry, cherry, raspberry, and of spices such as clove, anise, black pepper, touched by herbaceous and earthy wood-notes, which makes Zinfandel an extremely versatile food-pairing wine.
Zinfandel works well with barbecued red meats and lamb but could also be explored with light meats including Turkey, Squab, Qual, Pork, Bacon, Ham and Veal. Try a hearty Zinfandel with a traditional Japanese pork Katsu. Bold flavored vegetables like roasted winter squashes, tomatoes, red peppers, camelized onions and beets or traditional ratatouille.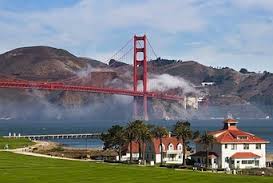 Zinfandel is currently the third largest cultivated wine grape in California, behind Chardonnay and Cabernet Sauvignon and for a long while Zinfandel was considered a "grape mystery" because it initially appeared to have originated at some unknown place in North America. However recent technology involving genetic fingerprinting coupled to historical research has revealed rather close similarities to vines in Italy called "Primitivo" and to vines in Croatia called "Crljenak Kaštelanski." The most recent genetic evidence confirmed that modern Zinfandel is a direct descendant or clone of the noble medieval wine variety known as "Tribidrag," reportedly originating in Croatia.
If you missed this year's ZAP wine experience be sure to mark your calendars for next year's event in 2016. Future Zinfandel wine events in the near future are: "Vintage Paso" on March 20-22, 2015, and followed by Lodi's "Zinfest" on May 16, 2015. So c'mon and get your Zin on!