As a SignatureWines.com VIP Cardholder, you get rewarded for exploring. Your subscription allows you to discover wine at any of our member wineries for FREE once a month. Plus, you get to bring your discoveries in to enjoy at any of our member restaurants with NO corkage fee. Oh, and did we mention you get to bring a friend?
Only $99 for a year's use.

Save on Tasting Fees
Regardless of your subscription plan, your SignatureWines.com VIP Card allows you, the subscriber and one guest to receive a complimentary wine tasting at any of our member wineries all over the world once each month. As you know, wine tasting fees can add up, so your subscription quickly pays for itself no matter which option you choose.
Save on Corkage
Taste, enjoy and purchase your favorite wine discoveries and then dine at one of our member restaurants and receive a complimentary corkage fee for one meal once per month. (A maximum of two bottles per party).
Contact Us to suggest a restaurant you would like to see in our program!
Save on Travel
As a SignatureWines.com VIP, you love to discover new wines, winemakers, varietals, and good eats - and you aren't afraid to travel to do so. As a SignatureWines.com VIP cardholder, we are constantly adding more benefits to our program to save you money on your travels, and point you in the right direction so you know the best places to wine, dine, stay, and meet new friends, no matter where your explorations may take you…
SignatureWines.com VIP Benefits
Complimentary Wine Tastings
you +1 guest may enjoy 1 free wine tasting at any of our member wineries once per month
Complimentary Corkage Fees
bring your discoveries in to enjoy for free at our member restaurants
SignatureWines.com Social Community
connect with a rich, vibrant online community of fellow wine lovers who share finds, resources & much more
Attend Wine-Centric Events
exclusive invitations to wine parties, special events and one of a kind experiences
Travel Savings
exclusive savings on travel and accommodations
Only $99
card is valid for one year from the date of purchase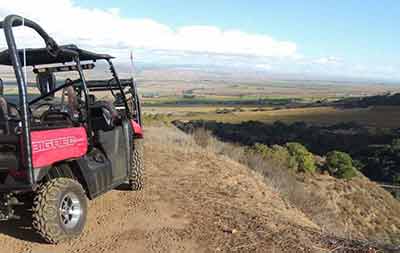 Become a SignatureWines.com VIP member before Oct 31st, and you'll receive a Winery Estate ATV Tour & Tasting for Two ($90 value). Enjoy a private ATV safari through the vineyards of Hahn Estate and an educational winery tour with a member of their Hospitality team. Experience the spectacular view at the upper reaches of the Estate before visiting the wine cellar, where the wines quietly age. Finish your tour enjoying a Reserve Tasting in their VIP room.
To receive your complimentary gift certificate (expires 03/31/14) for a Hahn ATV Tour & Tasting, select "buy now," below and log into your SignatureWines.com account, and enter promo code and coupon code HAHNATVTOUR at check out (before Oct. 31st). Then call Hahn Winery to book your adventure!

As you know, wine tasting and corkage fees add up so your subscription quickly pays for itself, and the experiences you'll have as a VIP member will be priceless. As you are discovering new favorite wines with your VIP privileges throughout the year, SignatureWines.com is exploring, with our partner wineries and restaurants, new incentives for all our wine lover friends. We are also continuously partnering with more wineries and restaurants to give our members the best wine experiences offered in the Bay Area and beyond! Check our website often for a complete list of current participating wineries and restaurants .
A Thrilling and Unforgettable Wine Tour Experience
Recently, I was invited to experience an ATV adventure at Hahn Estates in the Santa Lucia Highlands, overlooking the breathtaking Salinas Valley. I consider myself an adventurous person; consequently I jumped at the opportunity.

In German, "Hahn" means rooster and for this reason a rooster adorns each bottle of Hahn Wines, honoring the Hahn family's European heritage. Grown on over 1000 acres in Monterey County, the diverse vineyards of Hahn Estate make up some of the best Pinot Noir, Chardonnay and Syrah plantings in the region. The distinctive qualities of the vineyards coupled with the sunny days and foggy nights helps to create wines of depth and complexity.

The safari began on the ATV, we sped through the vineyards to our first stop- a behind the scenes tour of the barrel room and cellar operations. We sampled newly harvested grape juice straight from the barrels and learned about the fermentation process. We continued up the mountain where we were met with vineyards as far as the eyes can see. The estate educator revealed in great detail the entire wine making process as we picked grapes directly from the vines and sampled each grape variety.

We returned to their stylish tasting room, and received a private tasting in their VIP room. As we sipped on the Hahn's delectable wine selection we reflected on the day's activities. For a thrilling and unforgettable wine tour experience, look no further than the Estate ATV Adventure at Hahn Estate in the Santa Lucia Highlands.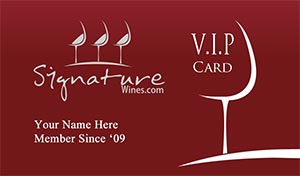 Wine to me is passion. It's family and friends. It's warmth of heart and generosity of spirit. Wine is art. It's culture. It's the essence of civilization and the art of living. ~ Robert Mondavi