Saturday, 18 August 2012 14:22
I went Wente!
"Michael and Jerry visit Wente Family Estates and talk with Wente's 5th generation winemaker, Karl Wente."
Audio clip: Adobe Flash Player (version 9 or above) is required to play this audio clip. Download the latest version here. You also need to have JavaScript enabled in your browser.

The show talks about Wente's prominent role in bringing Chardonnay into California. Prior to the Wente family's involvement there were only 70 acres of chardonnay under vine in California. Now, there are over 100,000 acres! 80% of all Chardonnay vines in California owe their beginning to the Wente family clones. Wente family Estates was named American Winery of the year 2011-2012 by Wine Enthusiast magazine, a prestigious accomplishment.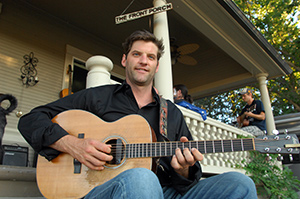 Both Michael and Jerry were impressed with the passion and respect for the land and our California heritage that Karl Wente conveyed during their talk. Michael was so impressed with Karl that he wished Karl Wente was running for President. Listen to Wine Chat Radio every Saturday at noon on KLIV 1590 am. "Your taste buds will thank you!"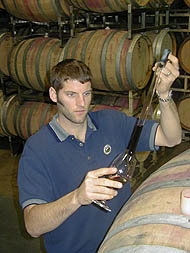 Get more info or read and write reviews about Wente on our Winery Directory!
Leave a comment
Make sure you enter all the required information, indicated by an asterisk (*). HTML code is not allowed.