Last Friday night 2/20/2015 more than fifty-plus marquee wineries assembled and showcased well over 100 Petite Sirah wines in Alameda, California at the Rockwall winery. This well-attended event celebrated the deep-colored wine known for its bold round full-bodied structure and relatively high tannin levels that allow Petite Sirah to age so very well.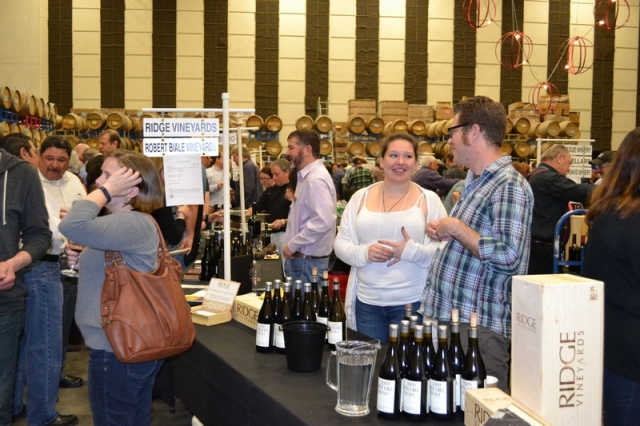 A well-balanced Petite Sirah exhibits deep blackberry, blueberry, and plum-like fruit flavors as well as spice and licorice notes. This is a varietal that pairs extremely well with big hardy dishes such as beef, pork and other big game as well as braised and grilled meats. The evening was very well attended and all the laughter and happiness made the wine and food offerings that much more memorable. For information on upcoming events featuring Petite Sirah check back here, or visit: http://www.psiloveyou.org.
Next weekend, take a Saturday or Sunday afternoon to enjoy the hospitality of Fenestra Winery's Chocolate and Cabernet event. Fenestra winery is one of the very best places to enjoy a picnic with your friends and family.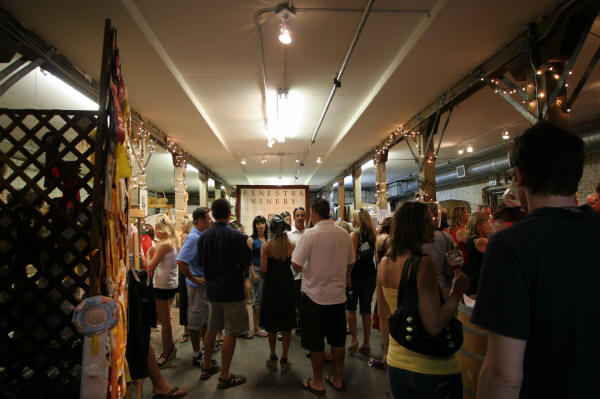 This event features savory and sweet chocolate dishes paired with Fenestra's high quality wines. Recipes for various dishes will be offered and you can stock up on their wines for your future memorable meals. Save $5.00 dollars off the cost of admission by getting your tickets in advance at:
https://www.eventbrite.com/e/limited-quantity-of-specially-priced-tickets-to-fenestra-winerys-chocolate-and-cabernet-weekend-tickets-15849261568?ref=ecal
...