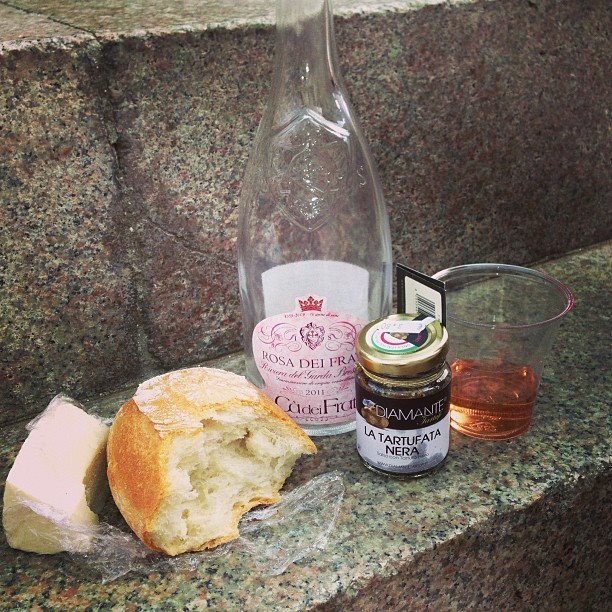 When you decide to go wine-tasting, it's easy enough to just grab your significant other, a couple friends, hop in the designated driver's car, and go! You'll head out, stop at a couple favorite vineyards, maybe be adventurous and hit another new one on the way.
Oops, the first one is closed for a private event. And the second one has a bachelorette party running around asking everyone if they wear boxers or briefs and screaming "Woooo!" every few seconds. The last one closes in twenty minutes... Think we can make it? And I haven't eaten all day, where's the closest fast food place? We can make it there in five minutes, right? Oh wait, this is a single lane highway and everyone's heading home now, there's no way we can get that last stop in.
I've dealt with that scenario (and other logistics issues) more times than necessary. It doesn't seem like going on a wine tour should take that much forethought and planning, right? Now I'm well-versed in planning out a wine tour, whether it's for me and my boyfriend or me and twenty of my closest friends on a charter bus, but it takes some practice in order to have the best time on your day of wine tasting.
First, call every winery you plan to visit ahead of time! Let them know how many people you will have in your party, and ask if there's anything special going on that particular day. I try to call a week ahead of time if I'm going with a group of four or fewer, but I'll call a month ahead to schedule a tasting for a group larger than that. Not all tasting rooms can accommodate a group of more than eight or ten people, and they need to know if a big group is coming so they can have adequate staff, samples, and seating for the group. Nothing will turn the tasting room staff against you faster than showing up with a large group unannounced. The day of your trip, call the tasting room again if anything has changed--number of guests or time you will arrive, in particular--so they have time to properly accommodate your party.
It's also a good idea to inquire if there are any special tours or experiences you should take advantage of when at the winery. Is there a barrel tasting or blend-your-own-wine workshop? What about a tour of the vineyards, facility, or wine caves? Will you be able to meet the wine maker? It's not necessary at every winery, but it's an easy way to break up the tastings and make the stop special.
...