Mendocino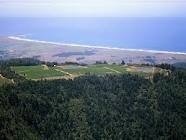 525 S Main Street, Suite B
Ukiah, CA 95482

The over-arching "Mendocino County" appellation is home to a total of ten American Viticulutral Areas (AVAs)
One of them is named, simply, "Mendocino AVA" which largely nests together six smaller AVAs that you may be familiar with (Anderson Valley, Yorkville Highlands, McDowell Valley, Potter Valley, Redwood Valley, and America's smallest AVA, Cole Ranch).
In addition, "Mendocino County" appellation also encompasses "Dos Rios" AVA, "Covelo" AVA, and "Mendocino Ridge" AVA. Uniquely, while the latter's land mass footprint covers a quarter million acres, the Mendocino Ridge AVA itself includes just the land 1,200 ft. and above in elevation, or about 87,000 acres of which less than 2,000 acres are vineyards.    
At least two applications are pending for additional AVAs, which include "Sanel Valley" and "Ukiah Valley".
Map
User reviews
There are no user reviews for this listing.