Incontro Ristorante
spiritu
December 04, 2012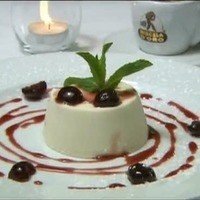 The word Incontro means encounter, signifying the coming together of the cuisine from the mountains of north of Italy, to the beautiful hills of Tuscany and the southern Italian regions on the Adriatic Sea. Our menu is uncomplicated, but there is always a new encounter with special items that change weekly. Our bread, dessert and pasta are made by hand on the premises daily.
Incontro Ristorante, the inspiration for the name came from our desire to create a central meeting place for the diverse cuisines from all the regions of Italy and our passion to introduce these foods from the old country to our new home here in the East Bay.
Incontro is like a portal. Crossing our threshold transports you to a time and place that captures all the best that Italy has to offer.
The Italian kitchen, la cucina italiana, is famous for a magical mix of hospitality, energy, enthusiasm and tradition; that's what you'll find here with a commitment to local, sustainable, seasonal foods of the highest quality.
Map
User reviews
There are no user reviews for this listing.