Temecula Valley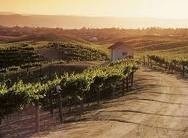 34567 Rancho California Road
Temecula, CA 92593

Home to wine grapes since Father Junipero Serra planted them at Mission San Diego almost 250 years ago, the Temecula Valley has influenced a rebirth of the wine industry in Southern California. One of 107 federally recognized American Viticultural Areas, the Temecula Valley is comprised of 33,000 acres of which 1300 are currently planted in commercial vineyards. It is also home to 5000 acres designated by the County of Riverside as "protected" land known as the Citrus/Vineyard Zone. The zone encourages agriculture and preservation of the rural lifestyle and wine making atmosphere.
90 miles southeast of Los Angeles, 60 miles north of San Diego and just 22 miles from the California coast, the Temecula Valley of today proudly proclaims itself as Southern California's Wine Country. Named "Temeku" which translates to "where the sun shines through the mist" by a band of Native Americans, Temecula is now home to more than 30 wineries whose premium quality wines are world renowned. A remarkably beautiful wine region of rolling hills, with a backdrop of mountains reaching as high as 11,500 feet, our daytime temperatures are modified by cooling ocean breezes flowing over the coastal range to the west. The region has proven to be unusually diverse in the grape varieties that thrive and produce exceptional wines here, ranging from cool-climate grapes such as Riesling, Gewurztraminer and Chardonnay, through the moderate-climate Bordeaux varieties, including Cabernet Sauvignon, Cabernet Franc, Merlot and Sauvignon Blanc, to the warmer-climate Mediterranean varieties, including Viognier, Syrah, Grenache, Sangiovese and Tempranillo.
The wine-tasting experience in Temecula Valley is a very special, personal one, with wines reflecting the exceptional diversity of our region. It stands as one of the few remaining California wine regions where winery visitors are likely to run into the owner, winemaker or other winery principals in the tasting room. Friendly and personable, each of our family-owned artisan wineries are creating wines of distinctive quality and character that are receiving national acclaim for the Temecula Valley.
Map
User reviews
There are no user reviews for this listing.