Pier Market Seafood Restaurant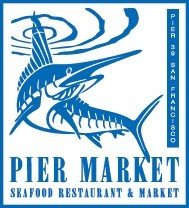 Seafood, chowders and grilled dishes
39 Pier #103; Building F, Level 1
San Francisco, CA 94133
415.989.7437
www.piermarket.com
Map
Editor reviews
A San Francisco seafood treat
Always a fun visit with good food. This visit was no different. The place exemplifies San Francisco with its outdoor Crab Stand and crusty sour dough bread. The menu covers all of the San Francisco favorites from crab and other seafood to grilled specialties. And the bar has an excellent selection of mixed drinks and wines by the glass.
Would you return and/or recommend to a friend?
Yes
Noise level during your visit?
Moderate
Was this review helpful to you?
User reviews
There are no user reviews for this listing.