Kincaid's Classic American Dining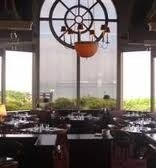 Stunning views, classic gourmet dishes, great service.
60 Bayview Place
Burlingame, CA 94010
(650) 342-9844
www.kincaids.com
Kincaid's translates the traditional fish, chop and steak house into contemporary terms. In a casually elegant atmosphere, the restaurant offers outstanding cuisine and impressive bay views.
Map
Editor reviews
Kincaid's a restaurant to remember and cherish
Did you know that Kincaid's is celebrating it's 25th year of continuous operation in Burlingame? This restaurant features panoramic views, well executed classic dishes and a solid wine selection both by the glass and the bottle in addition to a full bar.

The food was well portioned and the service attentive and friendly. The amenities were pleasant and clean. I will definitely return and recommend to friends and family.
Would you return and/or recommend to a friend?
Yes
Noise level during your visit?
Moderate
Was this review helpful to you?
User reviews
There are no user reviews for this listing.