Sino / Straits Restaurant in Santana Row
BillCPhoto
September 06, 2012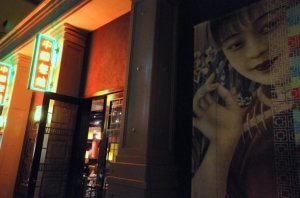 If you want great Asian Fusion food in a unique upscale setting, it's hard to beat Sino / Straits.
Sino is the bar side with happy hour snacks to die for like hot, spicy mixed nuts with Chinese sausage, and the some of the best fried calamari I've tasted (and it's on of my favorite things to snack on!).
In the evenings, Sino has a lively bar scene and it's very crowded and noisy with lots of young singles and thumping club music.
I like to go just before Happy Hour when it's more quiet and the bar tenders can be more attentive. Just when Happy Hour starts, I order their bar snacks. Yum!
They have a great selection of wines and beers. Most of the wines are from the Napa Valley, but their modest selection is very good.
Straits has an extensive menu including Brunch, Lunch, Dinner, and Dessert menus. How about a Bottomless Mimosa with your Brunch entree' for $15.00?
I've had many of their food items and enjoyed everything I've tasted. You just have to peruse their menu and pick something that looks good, or intriguing.
They have a limited sushi offering, curries, seafood dishes, Asian wonders from Singapore.
Check out the website and peruse the menus. Make a reservation. Sit down and enjoy a pleasant and tasty ride.
The food is excellent. Prices are what you'd expect for great atmosphere and attentive service. It's a great place for individuals, couples, and groups. I'm not sure if most kids would appreciate the experience though.
I'm sure you will!
Map
User reviews
There are no user reviews for this listing.