Yoshi's San Francisco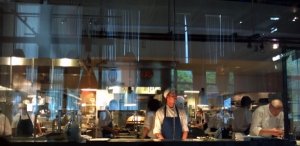 Map
Editor reviews
Sushi and Jazz - what a combination!
Always my "go-to" place for excellent dining and jazz. The menu is extensive and everything is good. From sushi and sashimi selections that are the freshest around to items for a less adventurous palate including tempura, lamb, beef and pork entrees. My all time favorite appetizer is the edamame sauteed in roasted garlic and soy. Extensive wine and sake menu. Don't forget the jazz club for the evenings entertainment!
Would you return and/or recommend to a friend?
Yes
Noise level during your visit?
Moderate
Was this review helpful to you?
User reviews
There are no user reviews for this listing.