Robledo Family Winery
SybilSwirls
February 07, 2013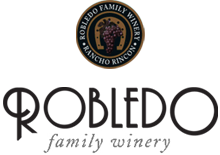 The quality of our wine displays viticulturalist Reynaldo Robledo's skills of grape culture. He overcame his humble beginnings as an immigrant field worker to become one of the msot successful vineyard consultants and winery owners in California Wine Country.
2040 Soda Bay Road
Lakeport, CA 95453
707-939-6903
RobledoFamilyWinery.com
Map
User reviews
There are no user reviews for this listing.