Scratch
pabarbee
January 13, 2013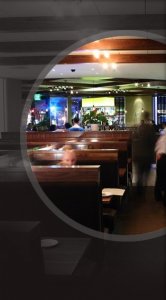 Scratch brings American comfort food to Mountain View's cosmopolitan Castro Street.
Scratch features American cookery in an elegant setting. The cuisine is based on the premise of "simple food done well" and draws from American classics reflecting today's influences and bounty of ingredients.
Scratch has researched some of the finest vineyards and distilleries in the United States. We have a wide variety of wines and spirits to choose from in all price ranges. Some of our wines and spirits are highly allocated and will not always be available.
Map
User reviews
Fun date night with yummy food
Finally made it to Scratch and had a lovely meal with my sweetheart. Recently we decided at the last minute to dine out. I hopped onto OpenTable and found that Scratch had availablity at a time that worked for us and the deal was done.

We brought along our own bottle of an Hahn estate pinot noir and found that they had a reasonalbe corkage fee ($15) and as we prefer to not pay restaurant wine prices we paid the fee, opened the bottle and shared it with our server.

Speaking of our server, he was friendly, very professional and guided us well throughout the course of the meal. In fact, he was so great that at the end of the meal, when we really not eat an actual dessert, but expressed an interest in tasting the salted caramel ice cream, he brought us a couple of quenelles of several ice creams, on the house.

My only true disappointment during the evening was my cocktail. I ordered a French 75, one of my very favorite old-time cocktails. Scratch's version has lots of crushed ice (very odd) and was too tart (too much lemon juice) for my taste. As I had heard from so many friends how great the cocktails were at Scratch, this version of the classic cocktail was truely lacking.
With that said, I will definitely return and explore more of their cocktails and food!
Would you return and/or recommend to a friend?
Yes
Noise level during your visit?
Moderate
Was this review helpful to you?