I Gatti Restaurant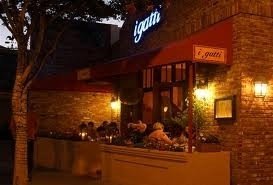 I Gatti is a small, upscale, family-owned Italian restaurant that's been in business since 1994
25 East Main Street
Los Gatos, CA 95030
(408) 399-5180
www.igattirestaurant.com
Established in 1994 by a local father-daughter team, I Gatti maintains excellence in its food, service, and atmosphere. Its delicious Italian dishes, friendly service, and warm and casual ambiance guarantee a lovely experience. Voted"Best Of" by the Los Gatos Weekly newspaper several consecutive years, I Gatti is a proven favorite for local regulars and first timers alike. The cuisine pays tribute to various regions throughout Italy. From the North, our famous Osso Buco - a braised veal shank slowly roasted in a tomato vegetable sauce, served with seasonal vegetables and oven roasted garlic butter potatoes. To the South, our Linguine Nere - hand made black linguine toasted with seared lobster and jumbo gulf prawns in a spicy tomato sugo. We invite you to come and join our family for an unforgettable dining experience.
Reservations are recommended.
Map
User reviews
A Fantastic lunch on a warm day in November.
This was such a treat to visit the I Gatti Restaurant.
Being this was my first time to have lunch at I Gatti I had a Curry Carrot soup
with Lamb spears both meals were fantastic.
the soup had a great deep soft spice taste and the lamb meat was cooked to perfection.
To all please come and enjoy a meal that will surprise you with fabulous tastes in a very pleasant ambiance.
Would you return and/or recommend to a friend?
Yes
Noise level during your visit?
Quiet
Was this review helpful to you?