Roudon-Smith Winery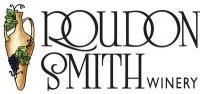 The Roudon-Smith Winery is dedicated to the production of exceptional wines from selected vineyards of the Santa Cruz Mountains and other regions of California. Traditional winemaking methods result in elegant, long-lived wines, which are the perfect complement to any meal. At Roudon-Smith Winery, we specialize in the making of fine wines as well as the enjoyment of taking on new challenges. Every year, we search for the most remarkable fruit available. Then with a minimal intervention approach to winemaking, we aim to preserve this quality as the grapes evolve to wine. Though small, we are growing our production as we find additional exceptional grape sources that we can turn into high quality wines.
Roudon-Smith Winery By winery co-founder June Smith Historic Roudon-Smith Winery, located at the gateway to the Corralitos Wine Trail, is now at home on Hanger Way near the Watsonville Airport. Al Drewke and his winemaker, Brandon Armitage share this facility with Mica Cellars which makes it great for a winemaking operation; it is climate controlled, convenient to spectacular grape sources and easily accessed by Highway 1 travelers. Origin of Roudon-Smith Winery In the early 70s, engineer Bob Roudon wanted to leave the Southern California rat race and start a new business. With a knack for amateur winemaking, he and wife Annamaria headed north to start a winery. In a 2002 article for the Santa Cruz Sentinel entitled "From the rigors of high-tech to the rigors of winemaking," I wrote, "Our four paths crossed when my husband Jim Smith hired Roudon at Amdahl, a new computer company in Sunnyvale, California. Bob told Jim of his plans to start a winery in Santa Cruz, and soon invited him to become a partner. Jim needed little convincing to try a lifestyle beyond the rigors of the high-tech world and in 1972 they launched the Roudon-Smith Winery. Stock options funded the building, the purchase of grapes, barrels, storage tanks and a state-of-the-art wine press. When retirement age neared and passed, we were no longer willing to meet the pace necessary to produce and sell 10,000 cases of wine. We first cut down production, then in January of 2003, after 31 years of operation, collectively made the decision to offer the winery for sale. David and Annette Hunt purchased the business, honoring us by keeping the heritage of the Roudon-Smith name. Al and Diane Drewke joined the Hunts as partners in 2006. In 2011 the Hunts began their own legacy and Skov (meaning forest) Winery was born. The Drewke family became sole owner of the Roudon-Smith name, continuing the original pursuit for excellence, along with the support of full-time winemaker, Brandon Armitage. New lifestyle decision for Drewke family Drewke tells the story this way: "I got interested in wine in 1974 during a visit to Germany. After graduation from West Point I went to Stanford for grad school and some wine appreciation courses started me on the wine-loving path. I used to go to Gemello's in Mountain View for blind tastings held in their basement!" After spending the next 15 years in the military and the defense electronics industry, he moved back to California to manage engineering and product development for Bay Area companies. Then, after another short stint in the Army in 2001 he faced the decision of going back to management or looking at a different life. Because wife Diane (Di) encouraged him to investigate the wine world as a business opportunity, he spent a year with the Bordeaux Ecole de Management. The MBA was taught in a consortium of universities around the world in Bordeaux, Chile, Adelaide in Australia and at UC Davis. With a better appreciation of the challenges of the wine world, he felt that by focusing on the business and not treating it as a "trophy winery," he could make a living. While applying due diligence, he began communications with Annette and David Hunt, who offered him a partnership and an opportunity to work the 2005 crush. "What attracted me to RSW was the challenge of doing a 'renaissance' project!" he said. By 2008 the winery had experienced a lot of re-growth and Drewke felt that he also had grown in terms of managing the day-to-day operation of the winery. After the recession hit, the following years were challenging, causing the partners to discover that they had different plans for moving forward. In late 2010 they negotiated a split in the partnership. A third incarnation for Roudon-Smith Winery Drewke and winemaker Armitage began a search for a new location and learned about the opportunity in Watsonville. Being right at the mouth of the Corralitos Wine Trail seemed like a logical focus. Diane Drewke is supportive in the effort to move forward in the renaissance of Roudon-Smith as advisor, idea generator, critical evaluator and all-around partner. The couple has a son aged 11, and whether he will carry the legacy forward is unknown, as right now his focus is on video games! Roudon-Smith offers sales and tasting every Saturday from noon to 5 p.m. at 18 Hangar Way, Watsonville, CA 95076 near the Watsonville Airport, off State Highway 1. Phone: 831-438-1244 For information on wine club membership, special events, to purchase wine directly or to find locations where wines can be purchased, please visit www.roudonsmith.com.
Enjoy Complimentary tastings once each month at this winery and many others by enrolling in the SignatureWines.com VIP program today!
Map
User reviews
There are no user reviews for this listing.