Wine Cellar Restaurant
winecellar1
December 08, 2012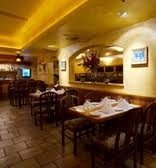 Map
Editor reviews
Wine Cellar Restaurant Los Gatos
I really enjoy this restaurant. If you enjoy traditional French Onion Soup, this place nails it every time. Very consistent food quality with wonderful outdoor seating. Cozy and romantic, this restaurant rarely disappoints.
Would you return and/or recommend to a friend?
Yes
Noise level during your visit?
Moderate
Was this review helpful to you?
User reviews
There are no user reviews for this listing.